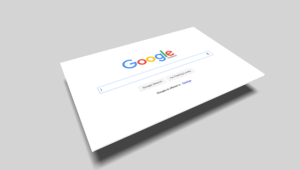 Website architecture is important for SEOs as it is the foundation of the entire website and affects how visitors interact with your site. When you design a new website, you should always design a strong and search-engine-friendly website as failure can cause SEO difficulties which can increase development costs to fix these problems.
This guide explores some of the main points on how you can create a website or blog that is search engine or SEO friendly.
Clean URL structure – Poor URL structure can weaken your website rankings, keep pages out of the search engine indexes, and pull ranking from your other pages. On the other hand, good URL structure should be easy to read and understand. So, use absolute links whenever possible. Do not use relative links as it can lead to problems with interpretation and scraping. The link should have well-optimized anchor text. You should be sure that any invalid URL returns a 404 code with a properly designed 404 page. Your breadcrumbs should constantly point only to canonical URLs. Sometimes, content can be viewed from multiple URLs based on how the visitor was brought to the page. Do not let your breadcrumb URLs follow the visitor's navigation path. You should make them reliable irrespective of how the visitor found the content.
Mobile friendly website – Nowadays, a mobile-friendly website is a prerequisite as half of consumers say they would not return to a website if it does not load properly on their mobile devices. For designing a mobile friendly website, use a conversion platform, use a mobile-first responsive design and use mobile plugins on CMS platforms.
Heading with H1 tags – The header tag or the <h1> tag in HTML, is usually the title of a post, which is the largest text that stands out. Your website should have only one H1 tag at the top of the page content because search engines normally give this tag more weightage over other headings as it improves your search engine ranking when you use it correctly.
Remove unnecessary code – Remove unnecessary code from the website to speed up your website. Instead of repeating same formatting code on the pages, you can make a class in CSS file and call the value when it's required. Also remove unused plug-in from your website.
Keyword optimization – It is critical for your website. You should have provision to add 200 to 300 words of optimized content for each of the targeted pages as it will be helpful in ranking.
Write unique meta tags – Each and every page of the site should start with its own unique title tag. Use proper HTML code and provision to add or update meta tags along with image alt text should be there.
Take the help of SEO consultants for designing search-engine-friendly websites and the best SEO company in Mumbai can implement the above suggestions that will push your site one step closer to being user friendly.